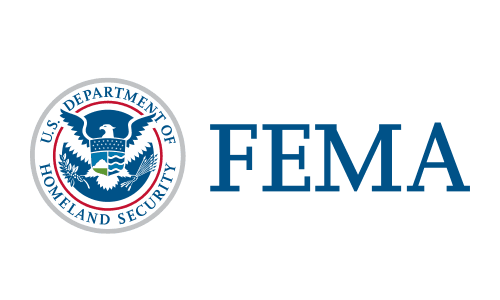 About the Emergency Food and Shelter Program
The Emergency Food and Shelter Program began in 1983 with a $50 million federal appropriation. The program was created by Congress to help meet the needs of hungry and homeless people throughout the United States and its territories by allocating federal funds for the provision of food and shelter.
The program is governed by a National Board composed of representatives of the American Red Cross; Catholic Charities, USA; The Jewish Federations of North America; National Council of the Churches of Christ in the USA; The Salvation Army; and United Way Worldwide.
During its 40 years of operation, the program disbursed over $6.158 billion to over 14,000 local providers in more than 2,500 counties and cities.
---
EFSP Guiding Principles are:
Efficiency—fiscal administration, reporting and procedural guidance to Local Boards and LROs
Accountability—good steward of taxpayers' dollars through reasonable oversight and transparency
Responsiveness—prioritize the allocation of supplemental funds to the neediest areas in the nation
Partnership—promote and strengthen collaboration between non-profit organizations and public sector
Facilitating—maximizing appropriate local decision-making through clear guidance and training
How Are Emergency Food and Shelter Program Funds Used?
Program funds are used to provide the following, as determined by the Local Board in funded jurisdictions:
Food, in the form of served meals or groceries.
Lodging in a mass shelter or hotel/motel.
Rent or mortgage payment(s), up to 90 days.
Utility bill(s), up to 90 days.
Equipment necessary to feed or shelter people, up to a $300 limit per item.
How Does My Agency or Organization Apply?
When a jurisdiction is funded, the Local Board must advertise the availability of funds. Local organizations, whether nonprofit, faith-based or governmental, may apply. The Local Board is responsible for considering all applications, and for determining which organizations will receive funds. The Local Board also determines which services are funded. There is no national application process.
Hawaiʻi Island has a local board administered by the Hawaii island United Way. This local board is made up of local representatives from the governing agencies listed above.
The EFSP is currently running Phase 39, ARPA-R and Phase 40 concurrently.
Applications to apply for funds in Phase 39, ARPA-R and Phase 40 are closed. 
Please contact Carol Pacheco at (808)935-6393 ex. 1 or carol@hiuw.org for questions.