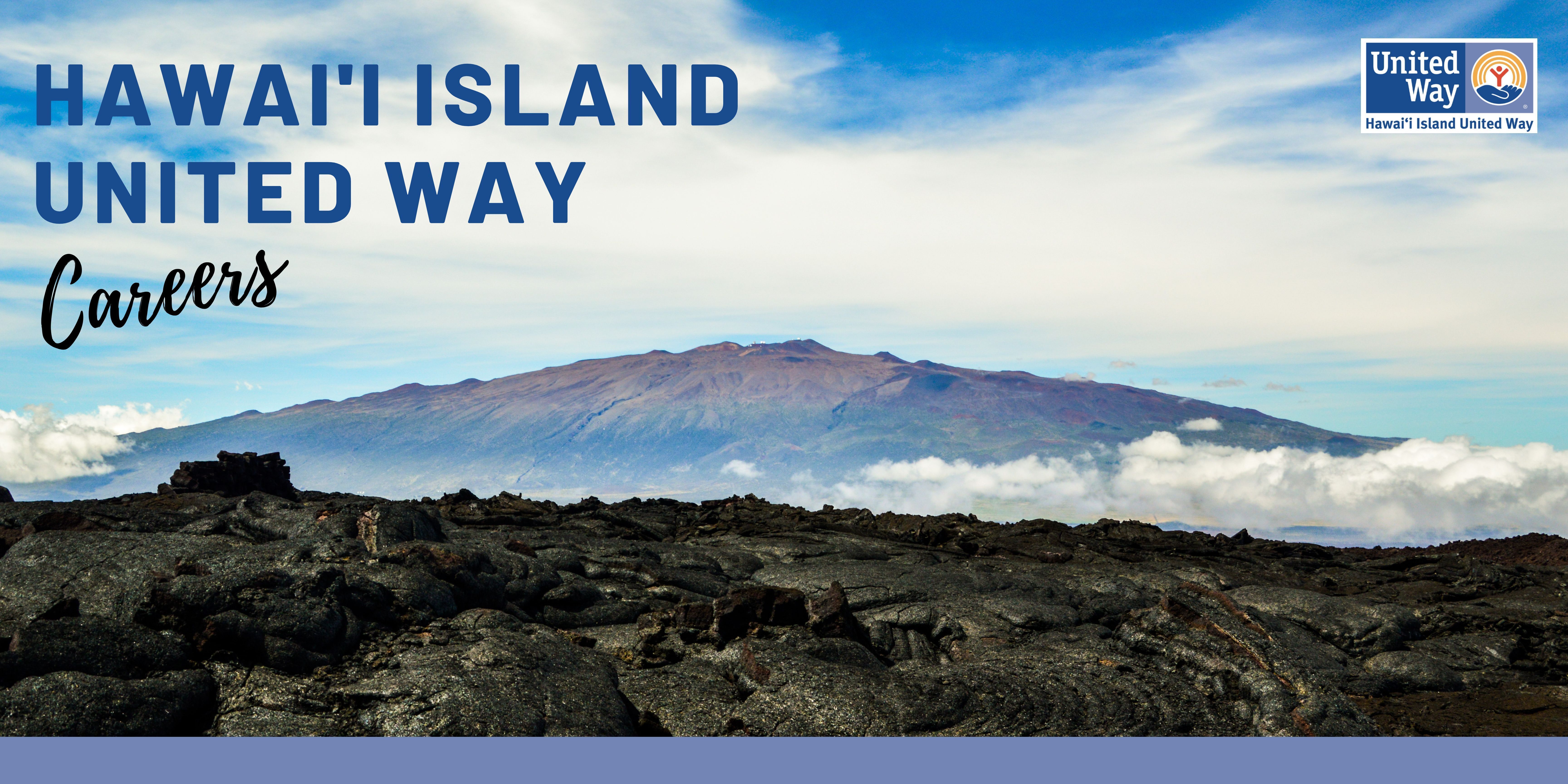 Passion. That's the common attribute of those that work for our organization.
We are dedicated to helping the people in our Hawai'i Island community. If you're ready to make a difference, browse our openings or upload your resume and tell us your interests. We'll consider you for future opportunities.
Positions Available
The President & Chief Professional officer (CPO) is the principal resource professional to the HIUW Board of Directors and the community. The CPO provides executive level leadership through representation and advocacy within the community and by raising awareness, building relationships, and raising funds to advance the mission of Hawai'i Island United Way. The CPO plans, organizes, directs, and coordinates the staff, programs, and activities of HIUW to assure that objectives are attained, and plans fulfilled. Implements Board decisions; provides input to all committees; advises Board on all matters that may affect its planning, prioritizing, and policy- making efforts. Responsible for budget development and implementation; ensures community building efforts are successful; builds relationships based on trust with organizational and community stakeholders; provides guidance and support for all Campaign activities; and supports all Board and committee efforts.